A Chamonix Estate Agency who make a difference
Real Estate Agent in Chamonix | Over 20 Years Experience
Buy and sell your property at its fair value. Located in the heart of Chamonix between the Grand Hôtel des Alpes and the Press House, our family-owned estate agents has been locally renowned for its quality services and precise valuations for several years.
Having grown up in the beautiful Chamonix valley, we are familiar with every nook and cranny, from Servoz to Argentière to Les Houches. With our combined knowledge of the area and of the property market, we are able to confidently advise you to help you realise your property venture with minimum fuss.
Looking for a property in Chamonix? From family chalets to town apartments, we offer a large selection of Chamonix real estate with a wide price range.
What's more, every property exclusively sold by us is valued by an independent property expert, at no cost to you.
As a seller, this gives you the chance to sell your Chamonix property more quickly, with the knowledge that it is placed in the ideal price range.
As a buyer, you save time – as the valuation has already been carried out by an independent property expert. And you have the assurance that you are buying your property at its fair market value.
Buying a chalet or apartment in Chamonix, Les Houches or Argentière should be a pleasure, and our aim is to put our experience with Chamonix real estate to good use to get the best outcome for you.
Feel free to contact us. See you soon!
Élise Bachelard & Antoine Terray
What our clients say about us
Antoine et son équipe son de très grand professionnel. Nous avons effectuer un achat et une vente qui ce sont toujours très bien passe. La connaissance d`Antoine sur le marche immobilier de Chamonix est un plus.
Anthony Mauboussin
2019-11-04
Une équipe à taille humaine, avenante et dynamique, qui conseille ma famille pour la gestion de nos biens depuis de nombreuses années. Encore très récemment, ils ont su me fournir une estimation de la valeur d'un bien sur Chamonix avec professionnalisme, et surtout, avec le souci de conseiller leur client avec honnêteté, même si cela ne va pas dans le sens de leurs intérêts. Antoine et Elise ont toute ma confiance, et vont la conserver durablement.
Marie-Pierre Folliguet
2019-09-11
Buying an apartment in France as a foreigner can be both confusing and frustrating, but Antoine and Elise guided us through both bureacratic intricacies and more practical challenges (e.g. help in contacting utility companies). We're very impressed by their professionalism and commitment to their customers.
Mikael Graffner
2019-09-05
Agenzia molto preparata e persone molto gentili e disponibili. Servizio impeccabile da inizio del contatto a assistenza dal notaio, buoni contatti con il mercato internazionale, e ottima padronanza delle lingue. Elise parla benissimo italiano, gentile e disponibilissima. Consiglio vivamente di rivolgersi a loro per acquisti e vendite.
Gianni DePaoli
2019-07-15
Agence très professionnelle, sérieuse et rigoureuse. Excellent accompagnement A recommander vivement!
Juliette Lauret
2019-02-12
Elise Bachelard mi ha assistito in questi anni aiutandomi con professionalità, gentilezza e simpatia (fa sempre piacere anche la simpatia!) in una serie di operazioni immobiliari che da sola non avrei saputo proprio come affrontare. Grazie Elise.
Gino Cubeddu
2019-01-09
L'agence Antoine Immobilier nous a offert un service et un suivi remarquables. D'une grande disponibilité et toujours aimables, ils nous ont donné des conseils avisés pour l'achat de notre résidence secondaire. Antoine a suivi notre dossier de la première à la dernière étape, de l'affinage de nos critères de sélection jusqu'à la rénovation et aménagement de notre appartement. Nous avons été écoutés, conseillés et accompagnés au-delà de nos attentes, toujours avec le sourire et sans aucune pression. C'est donc avec confiance que nous recommandons l'agence Antoine Immobilier à toutes personnes cherchant un bien immobilier à la montagne.
Anne Perez
2018-12-03
L'expertise métier, ainsi que la connaissance approfondie de la région, nous ont convaincus de travailler avec Antoine Immobilier. De A à Z, toutes les démarches ont été facilitées par Elise et Antoine. Nous recommandons fortement cette agence que ce soit pour la vente ou l'achat d'un bien dans la région de Chamonix. Merci !
Alexandra Schaub
2018-12-03
Une agence formidable ! A recommander !
Bernard Marin
2018-11-15
cannot say enough nice things about Antoine Immobilier, they helped me achieve my dream of owning a flat in Chamonix. I don't speak French and was not aware of any of the steps involved in purchasing a flat in France; Antoine Immobilier helped me with everything. The process was stress free; everything progressed smoothly and they were open and transparent with all of the financial aspects of the purchase.

I cannot thank Antoine enough, as he went above and beyond to help me with the purchase and settling in in Chamonix (e.g. helping me set up an electricity account).

Using Antoine Immobilier was a great introduction to Chamonix.
Rebecca Kay
2018-10-02
Elise and Antoine could not have been more helpful, and could not have done more to help our purchase run smoothly. Would thoroughly recommend them to anyone buying or selling.
Mark Walkington
2018-07-04
Un grand merci à E. Bachelard pour sa réactivité, sa gentillesse et son assistance tout au long de notre projet d'acquisition. Notre recherche était très limitée géographiquement (nous recherchions pour notre fils un appartement en centre ville dans le même immeuble que le nôtre). Dès qu'un bien s'est trouvé libre, l'agence nous a contactés ; nous avons pu visiter l'appartement le jour même et notre fils a décidé de se porter acquéreur. Jusqu'à la signature de l'acte, E. Bachelard nous a tenus informés de l'avancement du dossier, sollicitant le notaire ou attirant notre attention sur tel ou tel point pour que tout se déroule normalement. Nous recommandons l'agence et n'hésiterions pas à la solliciter à nouveau si l'occasion s'en présentait.
DOMINIQUE WALLE
2016-09-11
Antione & Elise have been great with helping us find an apartment. Great communication, multi-lingual and very friendly. Apartment is under offer so fingers crossed!
Damian Smart
2016-09-05
Je vous félicite pour votre professionnalisme, votre réactivité, votre disponibilité et votre talent de négociatrice ! Il n'est pas toujours aisé de travailler entre professionnels et cela a été un vrai plaisir de collaborer avec votre agence. Soyez assurée que pour toute recherche ou vente immobilière sur votre secteur, je ne manquerai pas de vous solliciter à nouveau.
Julien
2016-08-01
Notre expérience d'achat avec l' agence Antoine Immobilier ?? confiance et transparence. Pour chaque bien proposé, un état clair et transparent nous fut présenté. A chacune de nos absences, ils ont toujours répondu présent...avant , pendant et encore maintenant ! Bonne continuation à toute l'équipe !!
Anne Tuech
2016-07-03
Accueil très chaleureux, beaucoup d'écoute, une approche authentique et sincère. Tout s'est passé naturellement et simplement de bout en bout. Un grand merci. Laurent et Aude
Laurent Renard
2016-05-05
We recently used Antoine Immobilier to sell our flat and buy a chalet in Chamonix. They took great photos of our flat. They both worked extremely hard for us and their service has been excellent. They have been really helpful even after our purchase completed in sorting utilities and other issues. We would strongly recommend them.
S&S T
2016-04-29
Un grand merci à vous Elise et Antoine pour votre professionnalisme, votre efficacité et votre réactivité. Et en plus très sympa. Je recommande sans hésiter +++ Eric
Eric Snoopy
2016-04-01
Un grand merci à Elise pour sa gentillesse, son professionnalisme et son suivi dans la réalisation de notre projet.
Karine Joasset
2016-03-15
5*
Magda Cavanna
2016-01-15
Merci Elise pour votre gentillesse et votre professionnalisme
Boris
2015-05-20
Merci beaucoup pour tout le bon travail que vous avez fait pour moi et ma sœur.
Mariarosa
2014-11-26
Nous reprenons actuellement notre recherche d'un appartement à Chamonix et visitons régulièrement votre site internet (fort bien fait et très agréable).
Pascal
2014-01-20
Je ne changerais pas d'agent immobilier sur Chamonix !
Michel et Gilette
2014-01-20
Un grand merci à vous pour votre efficace professionnalisme !
Jacques et Christina
2013-06-13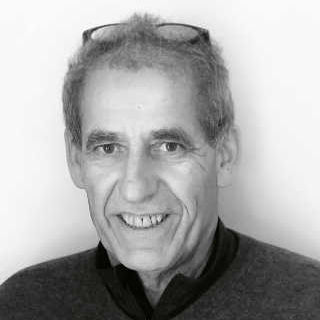 Je suis quelqu'un d'entier et j'exerce mon métier avec passion. Reconnu comme expert dans le marché immobilier de la vallée de Chamonix dans lequel j'évolue depuis plus de 25 ans, mon adage est le suivant : je ne vends pas de propriétés, ce sont les clients qui les achètent, ce que je vends, c'est du service
Antoine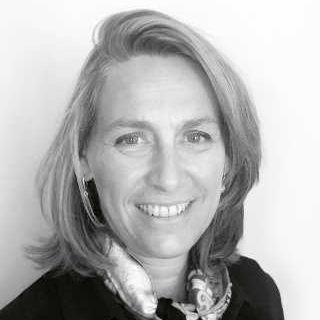 A la tête de notre agence très dynamique et spécialisée qui évolue auprès d'une clientèle internationale exigeante, notre service se doit d'être irréprochable. Mon expérience de 15 ans dans le secteur bancaire et ma spécialisation en tant qu'expert en évaluation immobilière sont de vrais atouts
Elise